New Patient Reviews: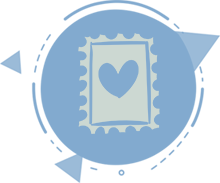 Everyone was more than what I expected in terms of friendliness, professionalism and courtesy. I would recommend you in a heartbeat.

This office makes everyone feel very welcome. I did not know what to expect. I am 70 years old and the first time ever for a chiropractor. I was in a lot of pain. They are fabulous, helped me more than anyone could know.

Dr. Wood and the staff are wonderful! I love going there! I get the results I need to feel great!

Very friendly staff! Both doctors are so helpful!

Great job. Friendly atmosphere. Helpful, encouraging!
All The Staff Are Friendly And Helpful And Make You Feel Welcome And Comfortable
I had never been to a chiropractor before, but after dealing with a pinched nerve for almost a month, a friend convinced me to give it a go. I was admittedly skeptical, but I have been very impressed with Chiropractic First so far. At my first appointment, they set up a clear plan of treatment to correct my pinched nerve. I felt some relief after my first adjustment, and it continues to improve after each visit. And I've had an unexpected benefit as well: I have suffered from chronic, almost daily headaches for years. No joke, I haven't had a headache since I started receiving chiropractic care a month ago!
-Kimberly L
Very Happy with the Experience
I've been very happy with the experience with your practice. I appreciate the educational aspect of the treatment in helping me to understand what is being done, what the treatment plan is and why, and why ongoing treatment/maintenance just makes sense!
-Chelsey S
Good Chiropractic Care
I really appreciated being able to be seen on the same day I called! It is a relief having x-rays confirm that my problem is a good fit for chiropractic care.
-Pat L.
I Would Enthusiastically Recommend
The entire staff made our children feel at ease from the moment they walked through the door. I would enthusiastically recommend both doctors to anyone looking for chiropractic care.
-Charlie Z.
Comprehensive Care
They give comprehensive care here. Yes, they take x-rays and then know what spinal issues are there before they push on the lumps and bumps of my spine and neck. It had been too long since I had seen a chiropractor, so they are in the process of easing me back to well-being. Headaches are subsiding and the tightness is almost gone. I am so glad a friend referred me to them.
-Janet U.
Very impressed and felt results after the first visit." Jim B.
Excellent Care
Dr. Wood was more than excellent and treated me with wonderful care and respect. I was down visiting my daughter when my back went out, so Dr. Wood needed to take xrays. When I took the disk home with me to share with my chiropractor he thought the xrays were so clear that he wanted Dr. Wood's phone number so that he could contact him for the type of digital equipment he used. I will most likely be seeing Dr. Wood again when we move closer!
-Georgia V.
Can Be Helped
I was very surprised of the customer support! I was also reassured when I saw my X-ray that I can be helped! That is huge! The doctor even told me a plan before I left and it was my first appointment!
-Katie B.
---
Chiropractor La Crescent Reviews | (507) 895-2225