Your Second Visit to Our La Crescent Practice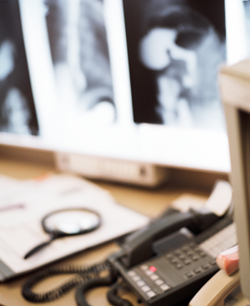 A day or two following your first appointment will be your "report of findings" visit. At this time, the doctor will discuss with you in detail his exam and x-ray findings. He will present you with a report folder about your health. This folder addresses specific questions that all patients have about their health:
What is wrong with you?
Can chiropractic care help?
How long will it take?
How much will it cost? (This is usually addressed by a chiropractic assistant at a formal financial review.)
If you are interested in continuing with the program outlined by the doctor, you will receive treatment at the second visit. Treatment usually consists of a specific chiropractic adjustment and at-home recommendations. This appointment typically takes 30 minutes. You will then schedule your follow-up appointments at the front desk and make appropriate payment.
Take a look to see what to expect during your regular visits.
---
Second Visit | (507) 895-2225